Whatever your beliefs, we're about to end one year and start another. And at this time of the year, people from across the world give gifts. It's a wonderful way to show love and appreciation and build your relationships at home and even on the job.
However, the original meaning of the season has been forgotten by so many people. For them, the season has become nothing more than a fun but expensive, commercial venture.
Even the Grinch learned that and as a result, it changed his life and the lives of countless others. As Dr. Seuss wrote in his book,
"Then the Grinch thought of something he hadn't before! What if Christmas, he thought, doesn't come from a store? What if Christmas…perhaps…means a little bit more?"
Psychologists tell us that one of the greatest things we can do for another is to actively listen. Why not give this valuable gift to those individuals on your list who live alone and have no one else to talk to?
It does mean a great deal more! So let me suggest a list of gifts that you can give to anyone on your list at home or in the office.
Even though these gifts won't cost you a dime, that doesn't mean they are worthless. On the contrary, when you give one of these gifts, you are giving the most priceless gift of all: yourself.
In fact, I would suggest that you keep on giving these ten gifts all year long … because they invariably strengthen your personal and professional relationships a great deal more than a store-bought present or a gift certificate ever could.
► 1. The gift of listening.
This means you really listen — no interrupting, no daydreaming, no glancing at your cell phone every few minutes, and no planning your response. Just listen.
And if you doubt the value of this gift, look at the research. In several recent studies of young children, when asked what they most wanted from their parents … and you may never guess the answer … was EYE CONTACT. In other words, "Put down the phone, look at me, and listen."
► 2. The gift of laughter.
Everyone loves to laugh. Give those you love the gift of laughter. Just cut out a cartoon, clip a joke, copy a riddle, or save a clever article. Your gift will say, "I want you to be happy and I hope this puts a smile on your face and a chuckle in your belly."
► 3. The gift of a compliment.
Give more compliments to your friends, family members, and coworkers. A simple "Your smile lights up the whole house" or "Your creativity is amazing" or "Your help on that project really saved the day" can be of tremendous value to people. In fact they can work wonders on the job as well as at home.
And if you don't know what to say or how to phrase your compliments, start with The Language of Validation that I teach in my Journey-to-the-Extraordinary program. Simply put, they are sentences that compliment another person, but they are seldom spoken and rarely forgotten.
For example, one of them starts with the words "I respect …" When is the last time someone at home or at work said "I respect you for …?" Hopefully recently. Hopefully frequently. But maybe never. It is a powerful GIFT to tell someone else what you respect about him or her.
Other phrases in The Language of Validation include:
I admire …
I celebrate …
I cherish …
I value …
I applaud …
I love …
I appreciate …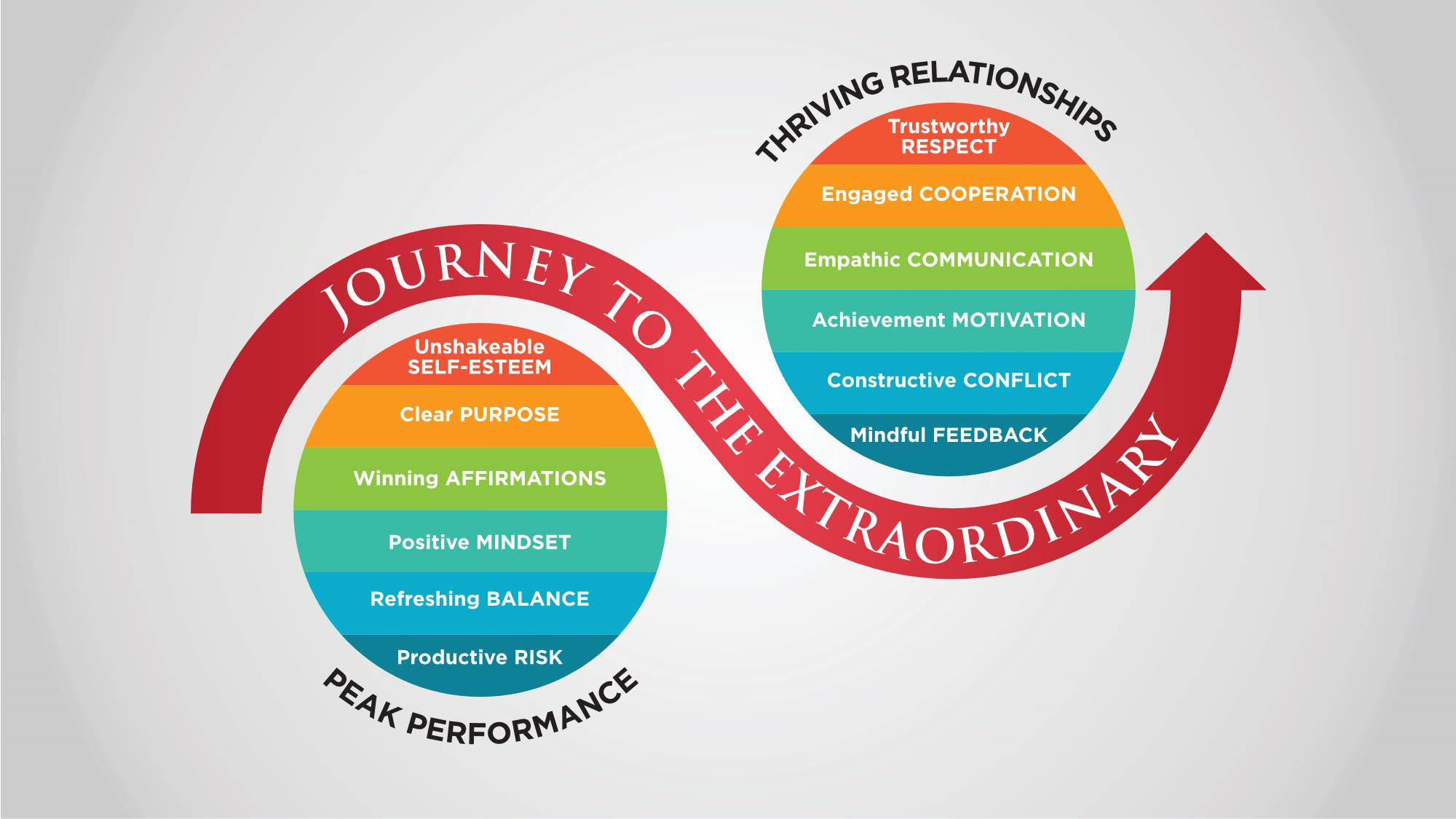 ► 4. The gift of a handwritten note.
Write notes to your loved ones. They can be as simple as "I love you" or as creative as a poem you create. Put your notes where they will surprise those special people–in their lunches, among their socks, on the front seat of their car, in a desk drawer – or even sent by mail. Though the notes may be a surprise, they will never be forgotten.
I can attest to that personally. Over the last six months I've spent countless hours going through boxes and boxes of stuff I inherited from my grandparents more than 25 years ago and never looked at. What struck me were their most prized possessions … letters, notes, and postcards sent to them by friends and family members … going back to the early 1900's.
Remember, your handwritten note is more than a bunch of news or a comment on the weather. It is a GIFT.
► 5. The gift of a favor.
Do favors for those special people on your list. Help with the dishes, type up that letter, clean out the basement, shovel the driveway, run to the store. This gift is made more valuable when it anticipates a request rather than when it responds to one.
► 6. The gift of a cheerful disposition.
Try to be cheerful around those you love and those you work with. That means no complaining, no feeling sorry for yourself, no nasty comments, no screaming, and no pessimistic predictions. Your gift of cheerfulness will be a precious gift for everyone, including yourself.
And by the way, you don't have to wait until you feel cheerful before you give this gift. Just act cheerfully and more often than not you will end up being genuinely cheerful.
► 7. The gift of affection.
Take the time to give your loved ones signs of affection. Be generous with your hugs, your kisses, your gentle squeezes of the hand, and your pats on the back. Let these tiny actions demonstrate the great love you have inside of you.
► 8. The gift of a game.
Take the time to give your loved ones signs of affection. Be generous with your hugs, your kisses, your gentle squeezes of the hand, and your pats on the back. Let these tiny actions demonstrate the great love you have inside of you.
► 9. The gift of space.
There are times in your life when you want nothing more than to be left alone. Become more sensitive to those times in the lives of others. Then respond generously by giving them the gift of solitude, or privacy, of "do not disturb," of being left alone.
► 10. The gift of prayer.
One of the most immaterial yet most valuable gifts you can give: the gift of prayer. Pray for the people on your holiday shopping list … as well as your friends, family members, coworkers, and customers. And if it feels appropriate, you can even let them know that you pray for them. Praying for someone is another way of saying, "You are so special to me that I often talk to God about you."
Merry Christmas